Best Solution for Biodegradable Packaging

100% water soluble

Non Toxic to Nature

Dissolve in Cold and Hot Water

Organic Solvent Proof
About Water Soluble Film (PVA FILM)
ECO-FRIENDLY FILM
Poly(vinyl alcohol) (PVOH, PVA) is a water-soluble synthetic polymer that is biodegradable and once dissolved in water can return to nature without any toxic effect. It can be clear and used instead of plastic film in packaging a variety of materials.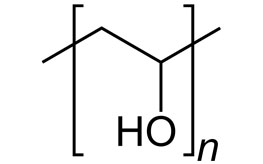 Water Soluble and Non-toxic
It is highly water soluble and fully biodegradable but resistant to organic solvents and oils. It has exceptionally good adhesion to cellulose and other hydrophilic surfaces.
It can be made into transparent and clear films, making it extremely useful in packaging industry instead of plastic films.
Have A Creative Idea to Use PVA?
Contact us  and we can help you test your concept with PVA films.